Bull & Bear Markets: A Timeline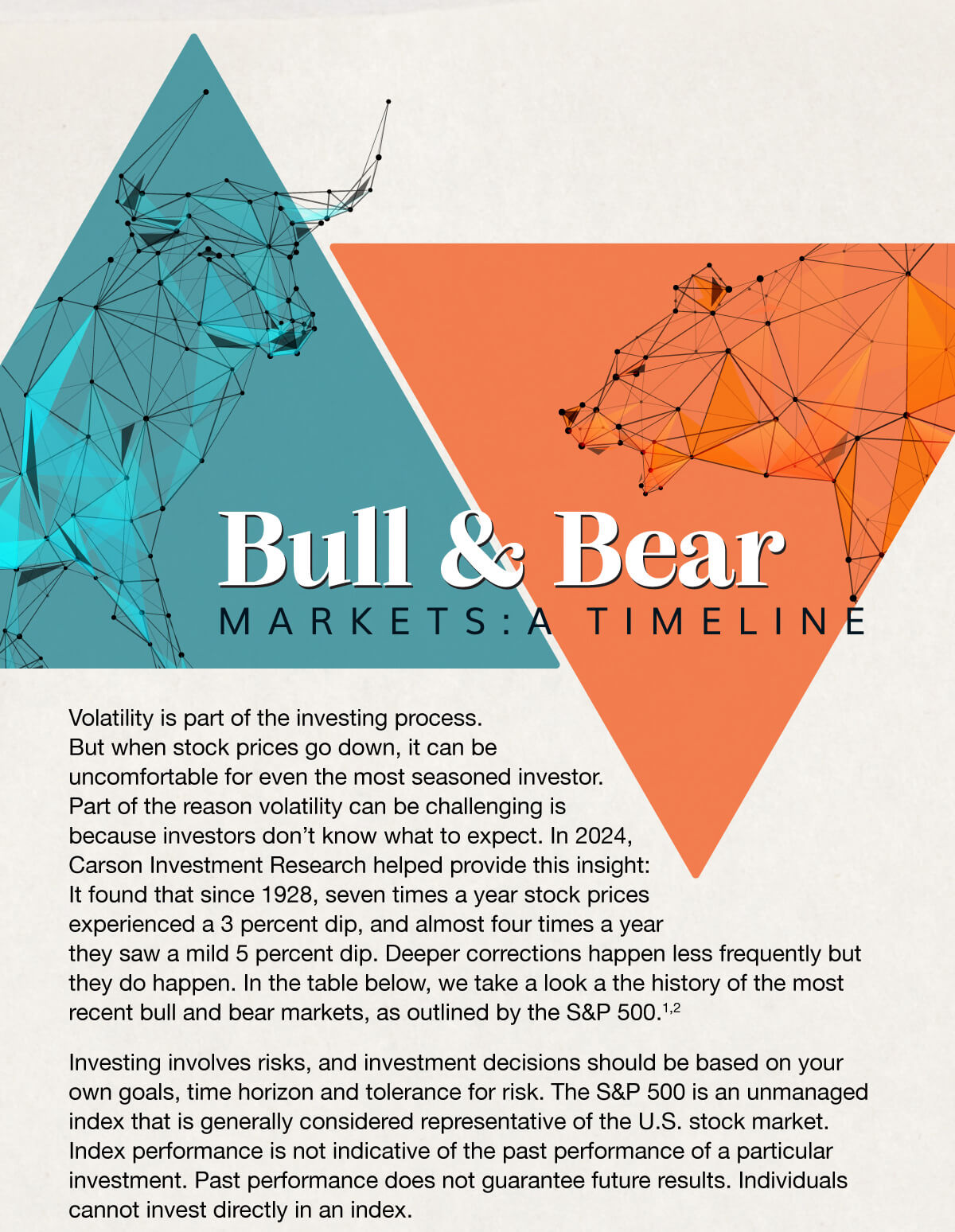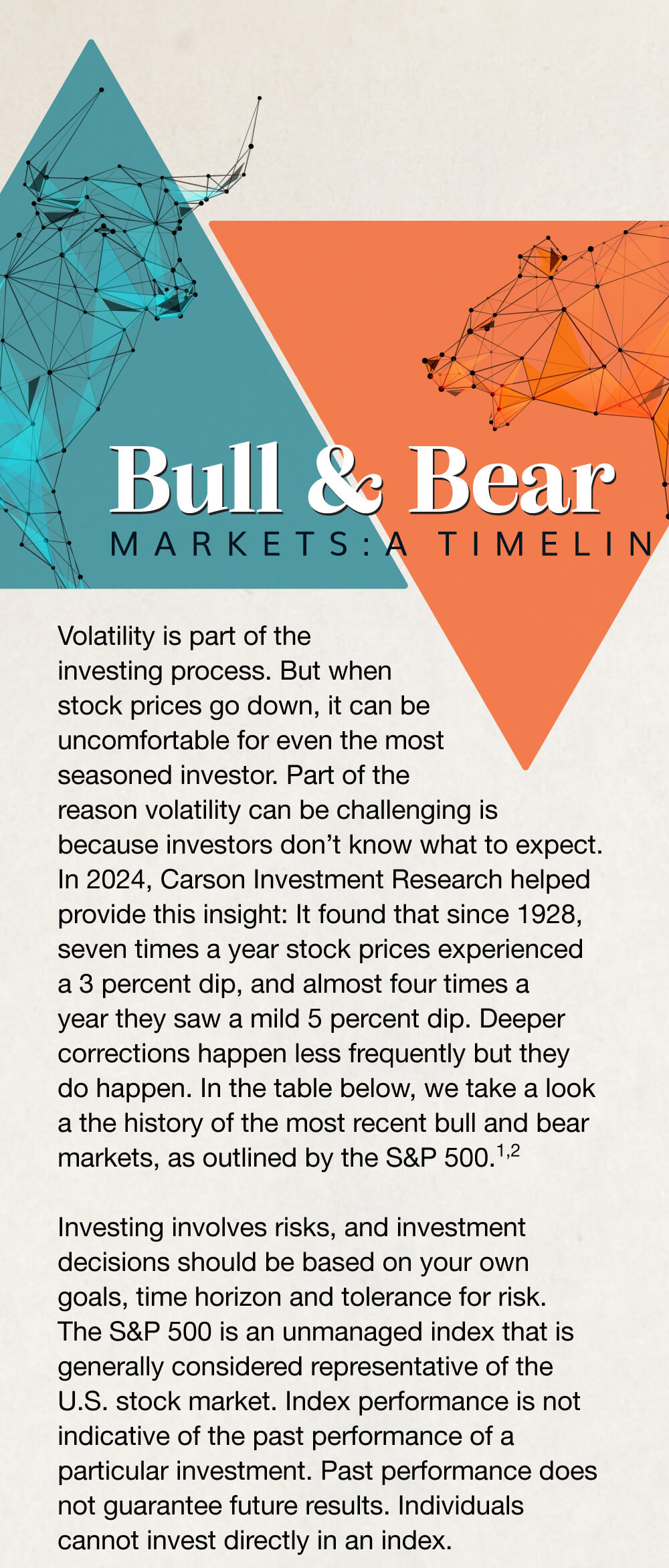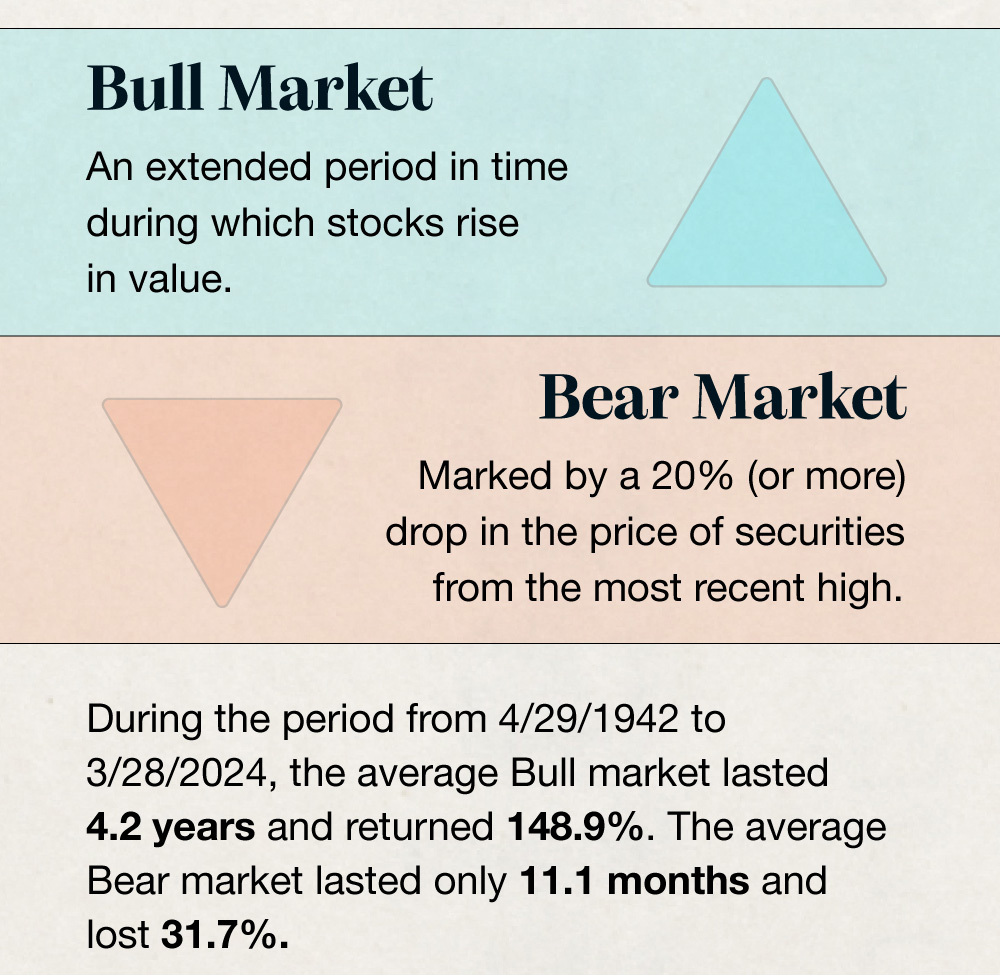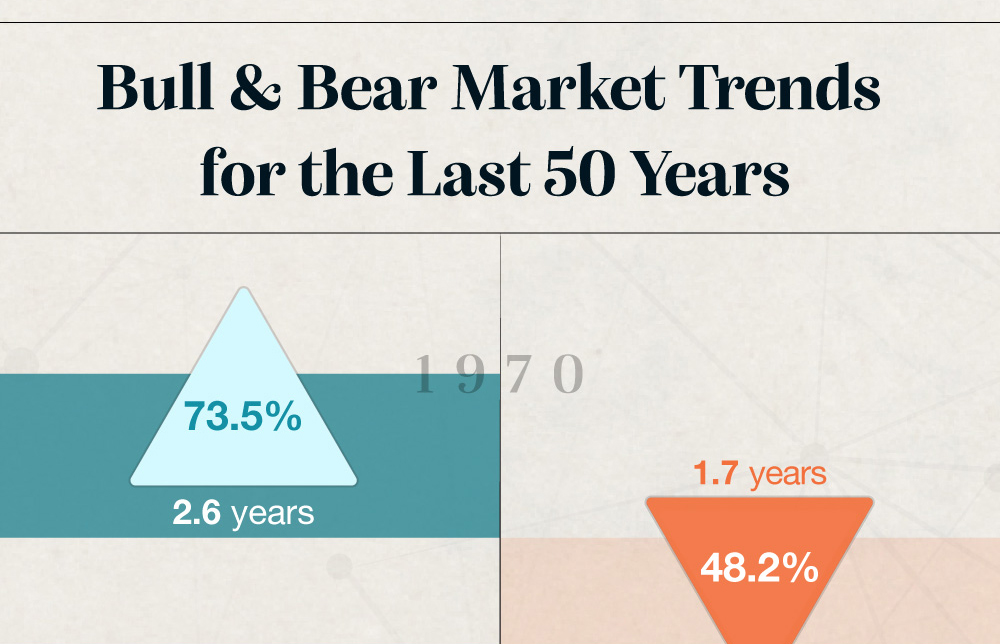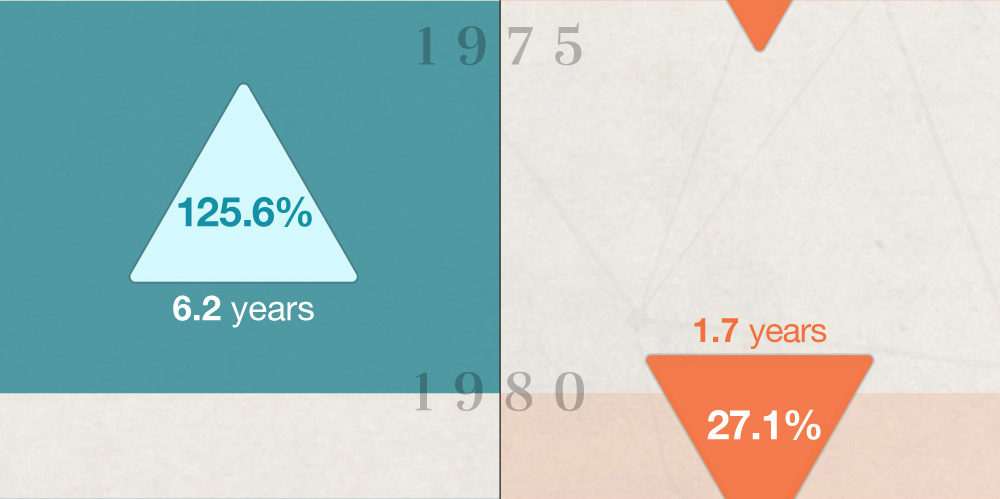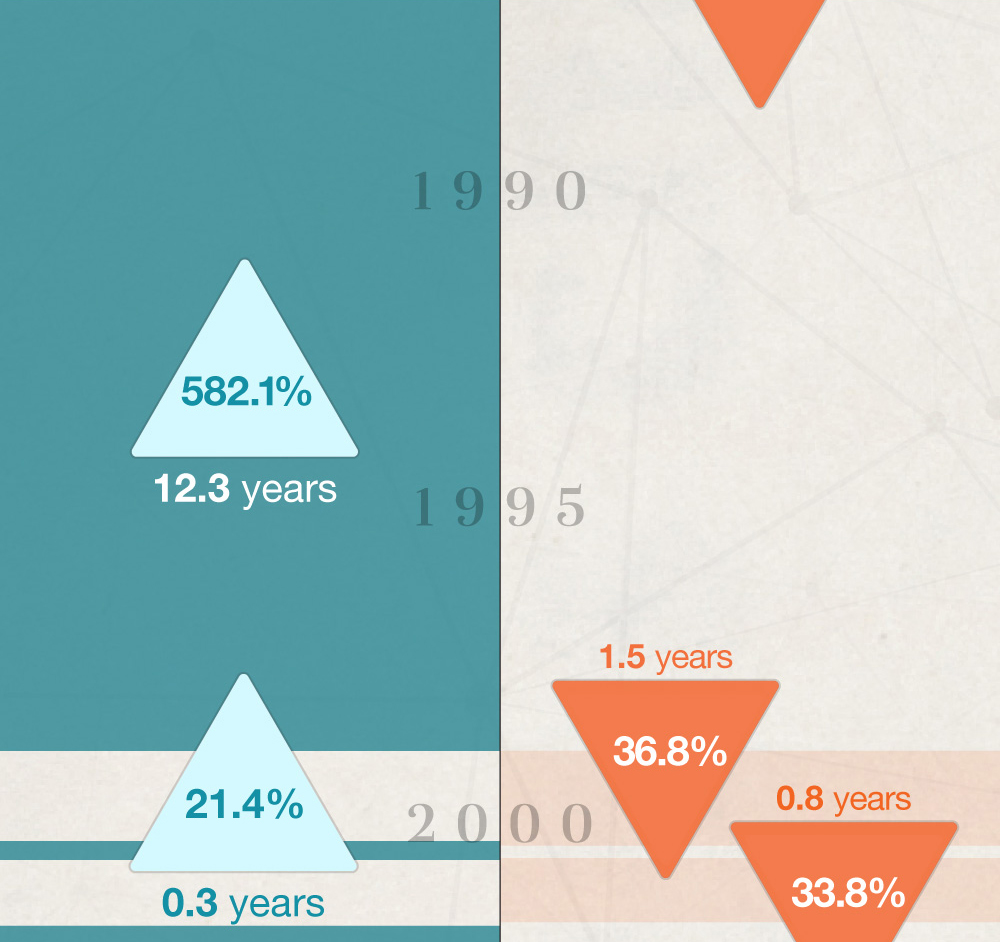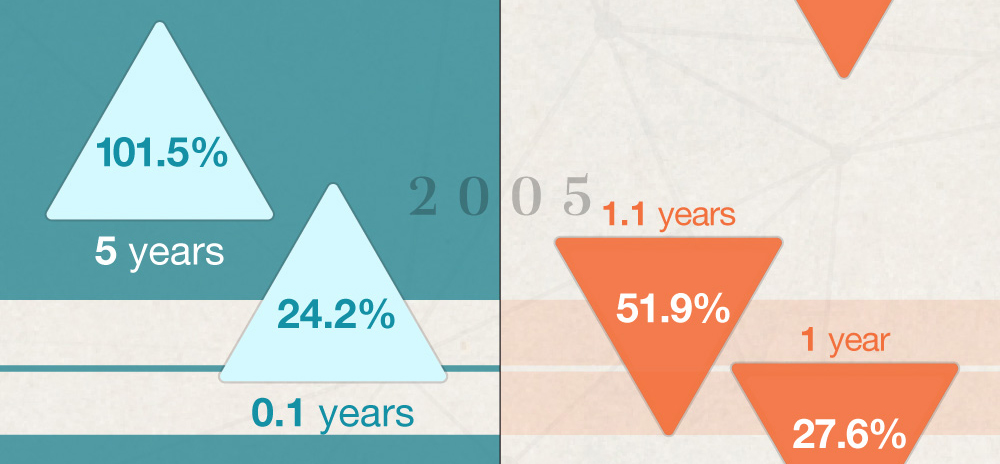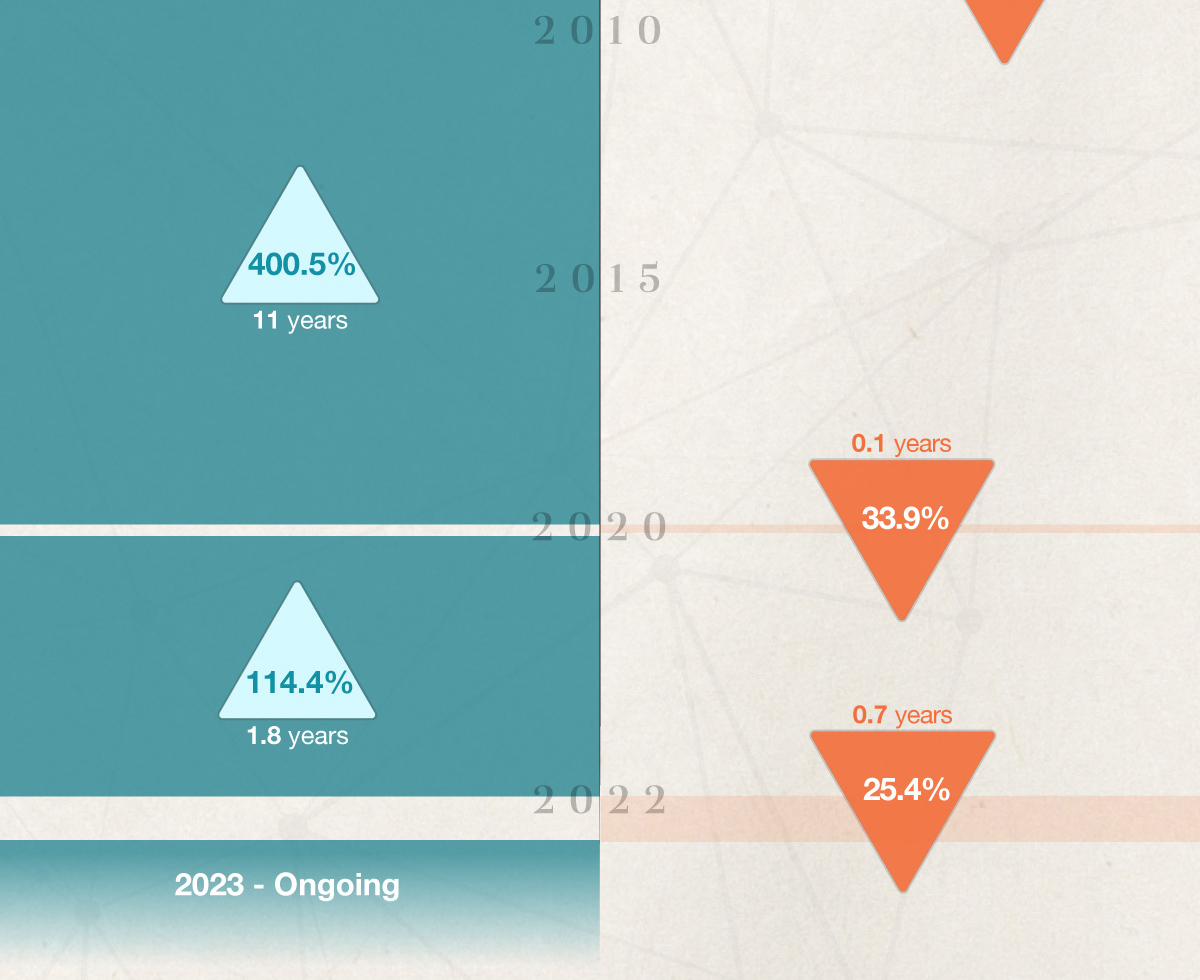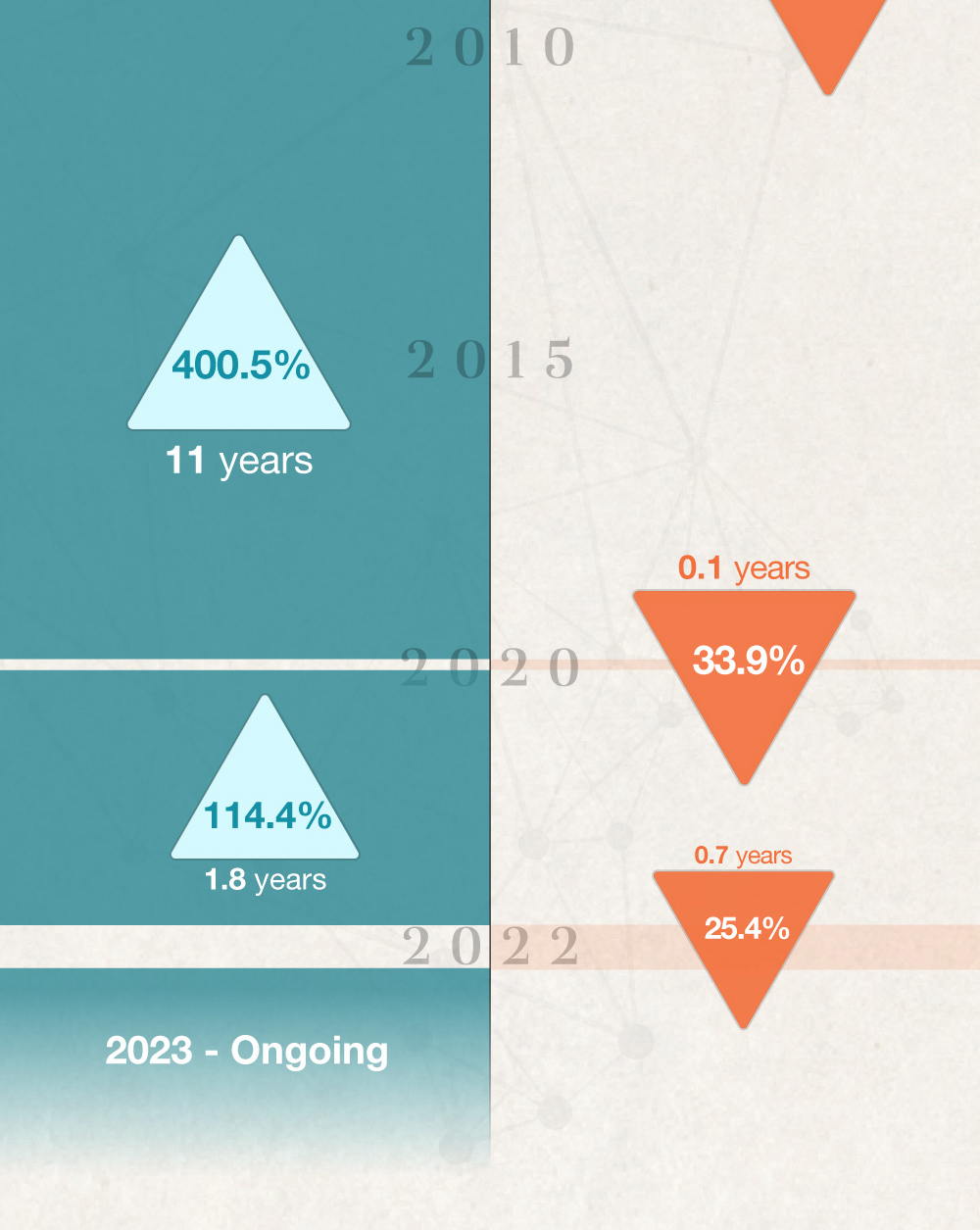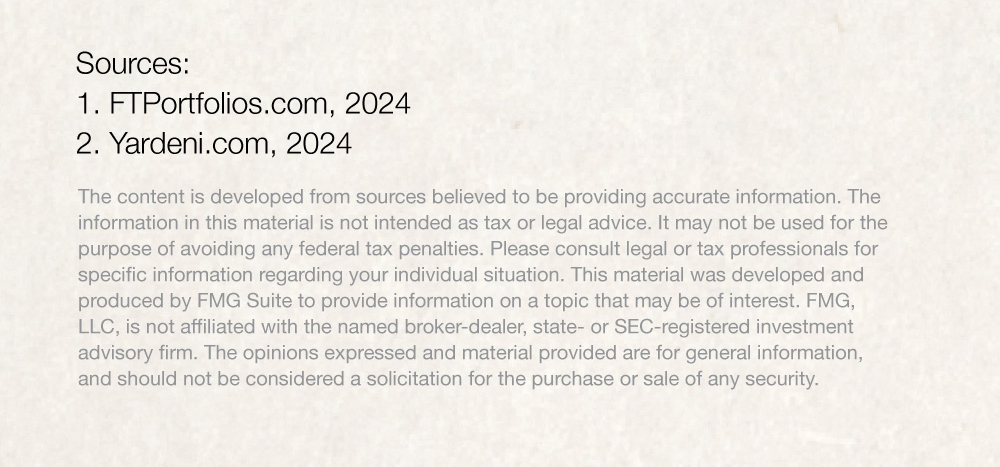 Related Content
Here's a list of 8 questions to ask that may help you better understand the costs and benefits of extended-care insurance.
Though we don't like to think about it, all of us will make an exit sometime. Are you prepared?
When it comes to generational differences, knowing the facts can be difficult.